About
Thomas Kos (1985) is a contemporary artist from Amsterdam. In most of his work he explores (sometimes bizarre) encounters between the animal and the human world.
Most of Thomas Kos' work are paintings made with acrylic paint on linen or panel. Besides his paintings he created a lot of drawings with ink.
Thomas often gets commissions from companies and private collectors. He created works for companies like Nike, ING, Rolex and Amsterdam Vintage Watches. For a lot of his commissions, luxury watches are a recurring theme. You can find works of Thomas Kos in watch boutiques over the whole world.
In 2022 Thomas Kos launched a succesfull NFT project called 'The Crowned Llama Clan'. The first drop got completely sold out and a second drop followed.
Most Thomas Kos' work is sold international because collectors and companies get to know about his work via Internet and social media. His art was also exhibited on multiple occasions in the Netherlands.
Watch Art
Thomas Kos always had a passion for watches. Because of this passion he got a lot of contacts within the international community of watch collectors and store owners. Throughout the years he painted a lot of watches and watch related art on commission. Examples are a portrait of the founder of Rolex, Hans Wilsdorf, a portrait of Sean Connery as James Bond wearing the iconic Rolex Submariner and big portraits of specials watches. If you want to see more examples or if you are interested in commissioning Thomas to create watch art please use the contact form or visit Instagram.
NFT Art
Besides the craft of hand painting, Thomas Kos is also interested in new technologies, such as digital drawing, NFT and Blockchain. In 2022 he created a NFT project called 'The Crowned Llama Clan'. The project was a big success, the first drop completely sold out and a second drop followed. By buying a unique Crowned Llama, the owner got a physical framed piece of art together with an NFT on the blockchain. If you want to know more about The Crowned Llama Clan, visit the website, Instagram or contact Thomas. If you want to collaborate in an NFT project, please contact Thomas.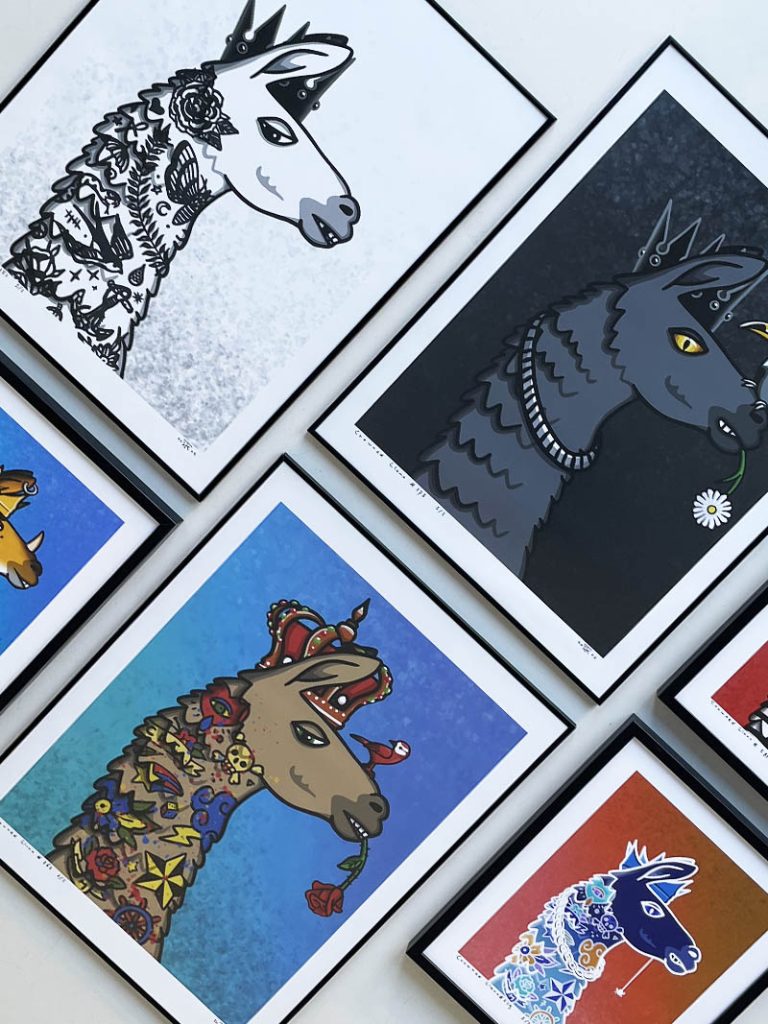 Free Work
When he doesn't work on commissioned art, Thomas usually paints humans, animals and combinations where the human and the animal world meet. If you would like to know more or are interested in a piece of art, please fill in the contact form.